Hello dear readers, writers and those who are both,
Oscar Invites You to a Conversation
I began writing Oscar of Between: A Memoir of Identity and Ideas while in London in 2007. In late 2012, I created Oscar's Salon — a new interactive publishing form I find provocative, even magical. Every month, I invite a guest writer or artist to dialogue with or bounce off of my excerpt. You, the readers, have also become a vital part of this exchange through your online comments.
This March, Oscar the book was published by Caitlin Press's new imprint, Dagger Editions. It's an elating, unique experience to have both Oscars running alongside of one another!
I am particularly eager to hear from those of you who have read both Oscars. How is your experience of each similar? Different?
I am always intrigued to read your thoughts! One reason I created the salon was that I missed giving frequent readings from my work-in-progress (there used to be more reading venues). When I give a reading, I directly experience the audiences' and my own reactions. I can viscerally tell where the writing is (and isn't) flying. The salon has created an accessible simulation of that environment. Now that I'm giving lots of readings, I realize that the salon has urged me to trust my readers even more.
We—myself along with the guest writers and artists—are all ears! Tell us about your experiences of, and thoughts about, "the Oscars" in the comment box that follows the Featured Reader.
-Betsy ala Oscar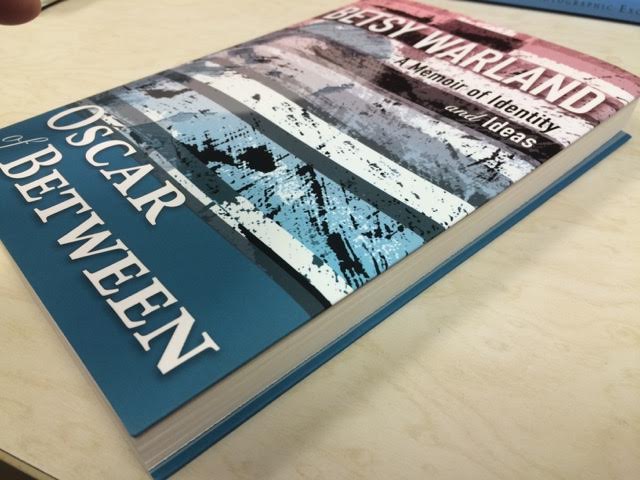 Buy Oscar of Between here and I'll sign the copy with a personal message.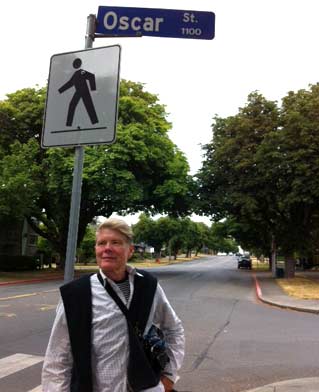 Latest Excerpts from the book, Oscar of Between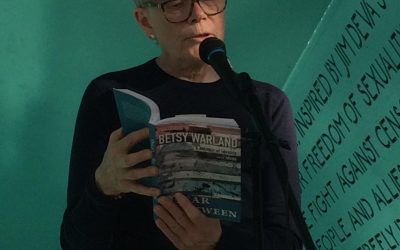 Thanks to all who came out to the Pride Reading Series last Thursday, July 20. Held at the Jim Deva Plaza on Bute Street, it was an evening of strong words from fellow writers Jane Shi and Beni Xiao, and kind attention from all the attendees. The reading was hosted by...
read more