From Oscar of Between, Part 34 C Excerpt
by
Betsy Warland
-12-
Nancy and Oscar attach cleats to their boots. Nancy wants to show Oscar where she walks along the Saint Lawrence River in Verdun. "It's the only place you can be in nature and walk your dog off leash in Montreal!" Here, the river is sealed over with thick ice, they walk on top of it.
—expanse—
Expanse in their easeful, ranging conversation too. They talk about how Nancy is feeling after her father's death. Then Oscar asks about the sparsely treed island across the river to the south with stark apartment buildings scattered here and there. Nancy tells Oscar it is Nun's Island. Oscar replies, "That's odd because the grey high-rises and sparseness remind me of abject nuns." The island had been lushly forested — magical — when Nancy grew up.
Loss is everywhere.
—thick slab of ice beneath her feet —
Below that? Fierce life flow.
-13-
Eastern Ukraine invaded by the Russian army, Crimea rapidly falling into their control. The Olympic Games now over, Putin's real game begins. Oscar recalls reading an article in The New York Times a couple of months ago citing two U.S. presidents' first impression of Putin: George W. Bush saw compassion in Putin's eyes; Obama saw the eyes of a killer.
-14-
Maslow's Hierarchy of Needs surfaced in Oscar's mind yesterday. Sociology textbook 101. Hadn't thought about it for decades. The weeks before coming to Montreal, ideas and images for writing Part 34 were gathering. Oscar didn't note them down for they always stay afloat in her head. When she finally began to write last week, most had vanished. It vexed Oscar until today when Maslow's pyramid diagram resurfaced in her mind. As a twenty-year-old closet poet and art student, to see the sequence of human needs so succinctly expressed had amazed her.
Oscar does a Wikipedia search and sees that at the bottom of the pyramid are the needs for breathing, food, water, shelter, clothing, sleep. When these are secured, one moves up to the next levels of needs. At the pyramid's apex: morality, creativity, spontaneity, acceptance, purpose, meaning and inner potential. Oscar's repeated packing up her personal and professional necessities as she moved between seven temporary locations prior to Montreal plunged her to the bottom. She takes some comfort in this for at the bottom nothing is extraneous: a particular alertness is required. Simplicity.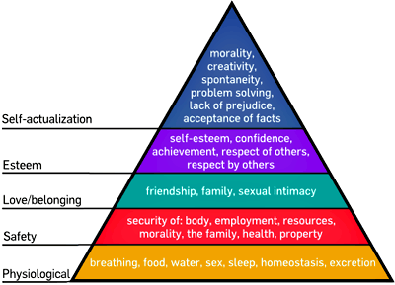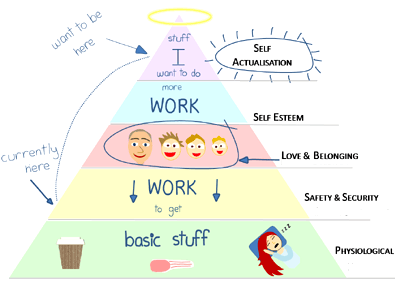 Guest Writer:
Cathie Borrie
Vancouver, BC
Web site: cathieborrie.com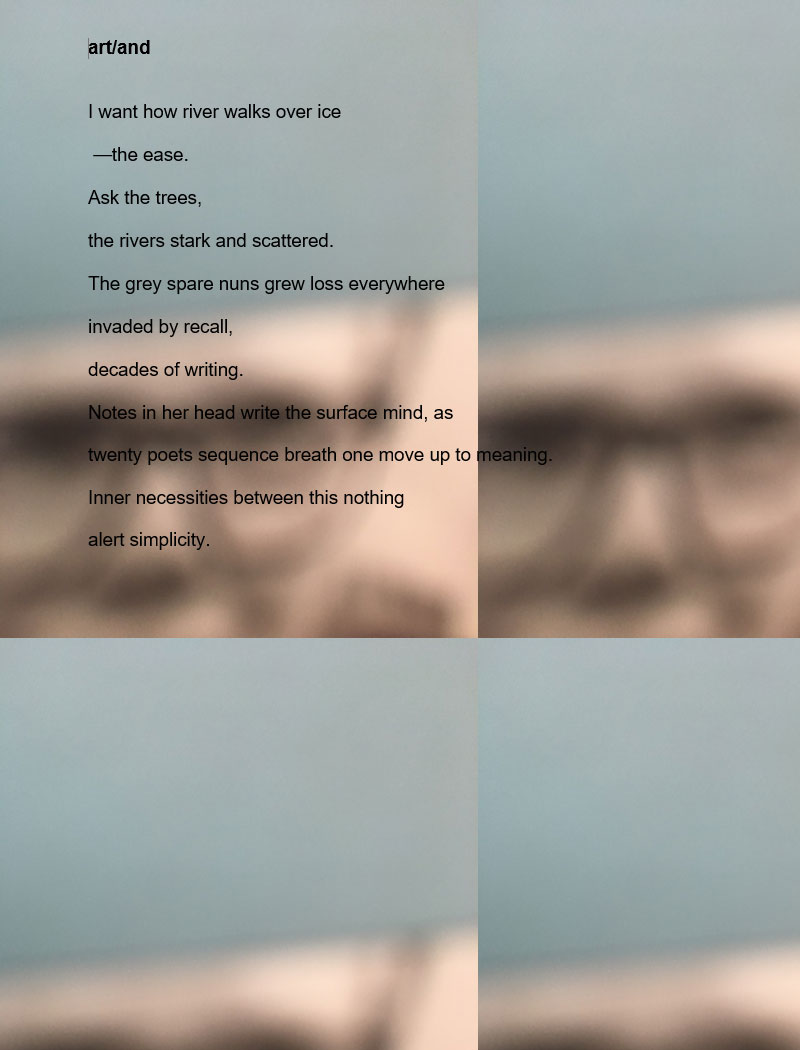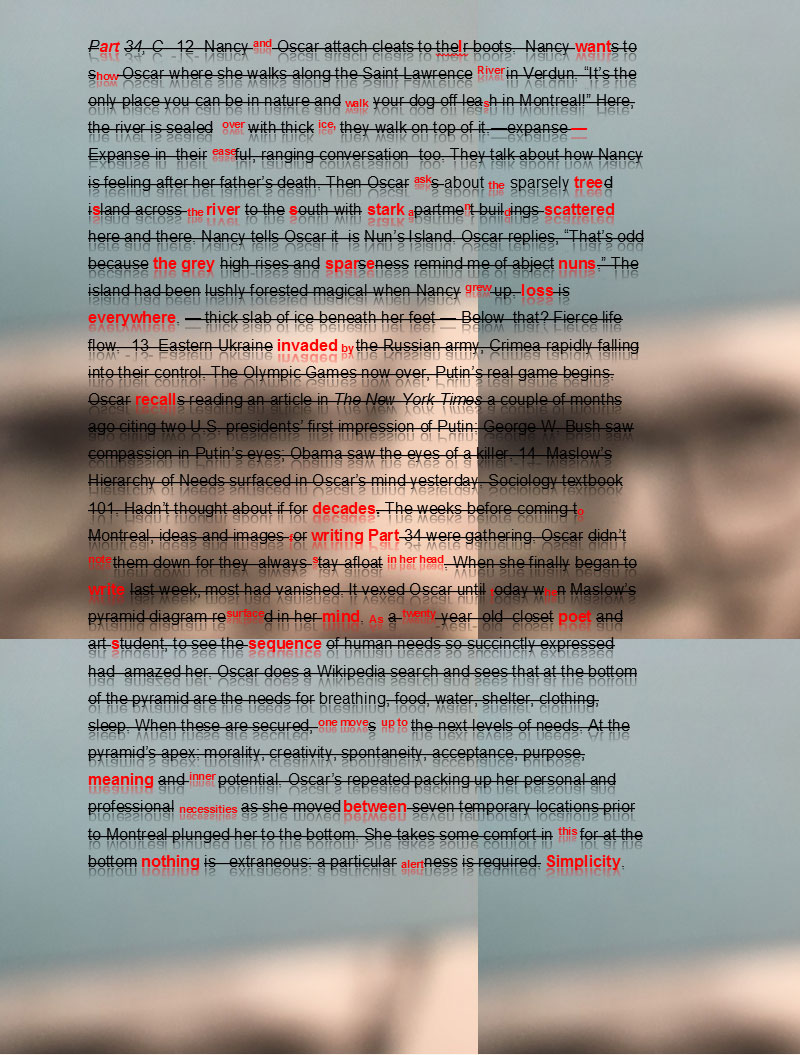 Featured Reader:
Melissa Sawatsky
Smithers, BC
Web site: melissasawatsky.net
I read Oscar's Salon because
Oscar's Salon is an organic, amorphous work of collaborative art that defies categorization. I read it in order to enter a community. I read it to discover how two minds interact in the same space, how ideas sit next to each other. I find this space both intimate and expansive. It moves and breathes without body. It is alive, continually. I enter the salon to move, breathe, listen, speak and stumble upon those moments of magic between the lines and around the words–the silent echo that reverberates from the other side of language.
Profile
Melissa Sawatsky participated in The Writer's Studio at SFU (2006), the Wired Writing Studio at the Banff Centre (2008), and completed her MFA in Creative Writing at UBC (2011). Her work has appeared in Room, Poetry is Dead, The Maynard, Northword, Sad Mag, and Rhubarb, among other publications. She is currently working on a poetry manuscript and a creative non-fiction project.
Melissa currently lives in Smithers, BC where she works at the Smithers Public Library and the Bulkley Valley Research Centre. She also serves as a board member for the BV Community Arts Council and facilitates creative writing workshops for teens.