Excerpt from Oscar of Between, Part 17A
by
Betsy Warland
– 1 –
604-681-1111. Yellow Taxi: "I'd like a cab for 9:30 at 1484 Charles Street, please." The dispatcher replies "For Betsy?" [Oscar on their database] "Yes." Despite the fact that Oscar is eager for her writing retreat she finds it hard to leave. Oscar could explain this to herself – it's finally summer in Vancouver, or it's intoxicatingly peaceful now that the construction is done – but it's simply that she loves her home; home her closest companion.
The phone rings: the cab's arrived. When the driver spots her coming, he jumps out and opens the trunk. "Good morning, sir." Oscar, who has long ago desisted in correcting people, carries on. "And a good morning to you!" As the driver pulls away, they comfortably debate various routes then agree on Great Northern Way. [pause] Oscar notes that his friendly mood has changed, that he keeps glancing up to the mirror with furrowed brow of uncertainty.
He turns on the radio. A man's voice sings unaccompanied.
"Morning prayers?"
He looks up in the mirror again.
"Yes. In Punjabi."
After a few silent minutes they hit a bottleneck. He complains, "There's road repairs everywhere." Oscar retorts. "Yes, in the summer: road repairs and babies everywhere!" He laughs at this and they chat – discover that they both love babies – relax. The cab inching forward.
– 2 –
Sultry Montreal morn. The Plateau. Oscar in Denis' nest-level apartment. Vancouver: Denis in hers. Outside Denis' window the locust tree's eleven oval leafs on either side of stem (with a solo one at each tip) shimmer like piano keys. Men's directive voices. Hammering. Clanking of scaffolding going up. Construction, construction: for two years on either side of Oscar's apartment and now here. Oscar turns her thoughts to her construction project: how to re-enter and build this manuscript after year and half absence. The finishing, proofing and promoting of Breathing the Page having gobbled up her already limited writing time. [here, Oscar sighs] The "lance" of "free." Question of how not to fall upon its blade of never-say-no to work and other writers' needs that Oscar understands all too well.
–3 –
The '60s popular sayings, "I need to take some space" and "Give me space!" Time inherent in space. Time + space = relationship. Oscar thinking how a change in any one of these initiates change in the other two. Within a few months,
Netflix wipes out three of the four video/DVD stores on The Drive, stores in which Oscar talked film with the staff. Gone. Time + space = relationship a-jumble. Sight of a young woman walking while reading text message – flash of sensuous smile on her face – Oscar stumbling into her intimacy amidst a teaming sidewalk. New iPad blanket ads in San Francisco's BART rapid transit stations last December. Sequence of iPads propped up on user's lap and raised thighs, his or her index finger touching screen just above user's genitals. Only exception – African American man – finger
poised further up the screen (racism still intact).
– 4 –
He boards the BART train midday at Oakland City Center. Stands tentatively just inside the sliding doors. Small man lost in layers and layers of clothing and too-large
parka. To his immediate left, a young mother holds picture-perfect daughter on her lap. A few feet in front of him, Oscar and Ingrid sit. As soon as the doors close he begins in a quiet voice. "I'm so afraid. I don't know what to do. I'm afraid of me. And afraid what I might do to you…" The mother (rigid with fear) deftly moves her hands slowly up to cover daughter's ears. Oscar peripherally sees others' eyes are fixed on floor, windows, mobile devices. Only other African American in the car – a well-dressed, handsome, professional man in his thirties with attaché case – stares straight ahead. Oscar takes the risk of letting him see she's listening. "I'm afraid of me. Afraid of you. I don't know what to do. I'm so afraid. I can't go on like this. I'm so afraid … afraid what I might do to you." The train approaches the next station, slows (will he get off? take this further?). Halts. People gingerly walk around him to exit. Just before doors close he slips out. A perceptible sigh moves through the car. The mother's hands drop to hug her daughter. Conversations tentatively begin here & there. Oscar and Ingrid quietly comment on how profound his despair was – how he speaks for so very many – then fall back into silence.
---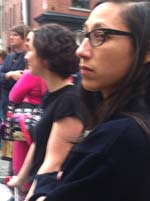 Guest Writer:
Mercedes Eng
Vancouver, BC
Mercedes Eng interview with Rob Mclennan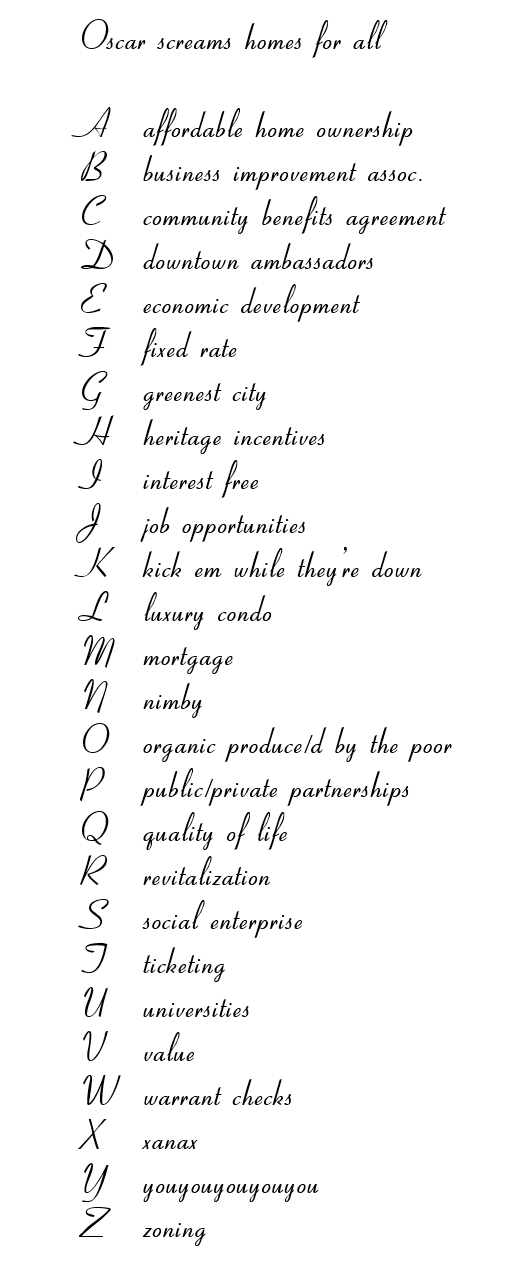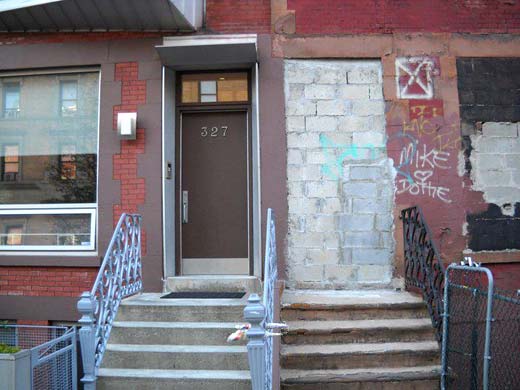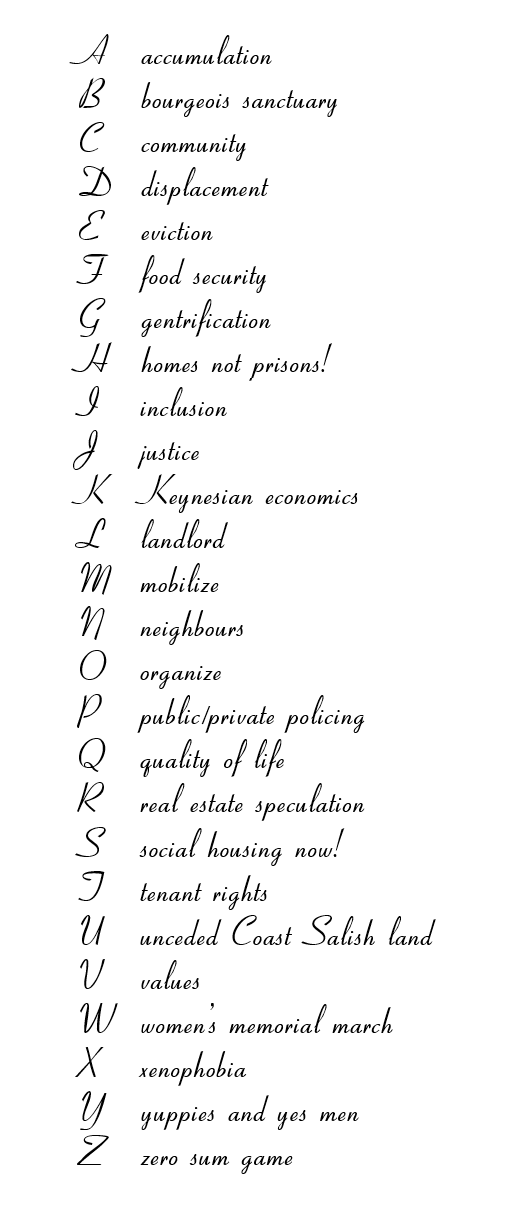 ---
Featured Reader:
Jonina Kirton
New Westminster, BC
www.sacredcirclesbook.com
I read Oscar's Salon because…
I enjoy the way Betsy invites dialogue by offering us excerpts from her work and a guest writer. Sometimes the connection between the two pieces is difficult to see at first glance. I like the fact that sometimes we must work to find the connection. I also very much enjoy what follows… hearing what others have taken from the two pieces is often enlightening.
Profile
Jonina Kirton a Métis/Icelandic poet currently lives in New Westminster, BC. A graduate of Simon Fraser University's Writer's Studio she has been blessed with on-going mentorship from both Betsy Warland and Ingrid Rose. Her writing has been described as dark and delicate as she often explores death, desire and divination. Her work has been featured in between earth and sky anthology, V6A: Writing from Vancouver's Downtown Eastside Anthology, home & away (an Anthology Chapbook), Enlightening Times UK, Other Tongues: Mixed – Race Women Speak Out Anthology, Pagan Edge, First Nations Drum, Toronto Quarterly, Quills Canadian Poetry Magazine, New Breed Magazine, emerge and a number of online journals. Her first collection of poetry and lyric prose, page as bone – ink as blood, will be released in the Fall of 2015 with Talon Books.