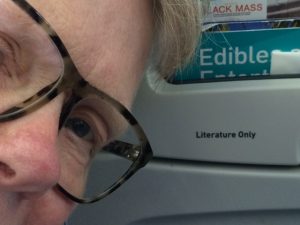 This week has been a whirlwind for Betsy, who took her latest book, Oscar of Between: a Memoir of Identity and Ideas, to Toronto for two readings.
The first, on June 13th, was with Across No. 3. Organized by Margaret Christakos, this event featured 6 writers, as well as a musical performance by NEW LINEAGE, a polyvocal ensemble. The venue, St Stephen in-the-Fields Church offered a majestic backdrop of organ pipes.
The following day, Betsy took Oscar to the Black Swan, where she joined yet another set of exceptional writers at the Art Bar Reading series.
Thanks to all who came out! If you enjoyed hearing Betsy's reading, please visit Oscar's Salon, an interactive version of the book. Betsy posts excerpts every month, and invites artists, authors and readers to engage in dialogue with Oscar. Do check it out, and leave a comment!