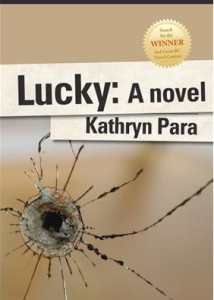 Kathryn Para's novel, Lucky, has been nominated for the Ethel Wilson Fiction Award!
Kathy is a graduate of the VMI 2012 and her mentor was Cathleen With.
Read the Vancouver Sun's  review of Kathy's novel.
Read about this year's short-listed authors for BC Book Prizes.
Read about the VMI (Vancouver Manuscript Intensive).