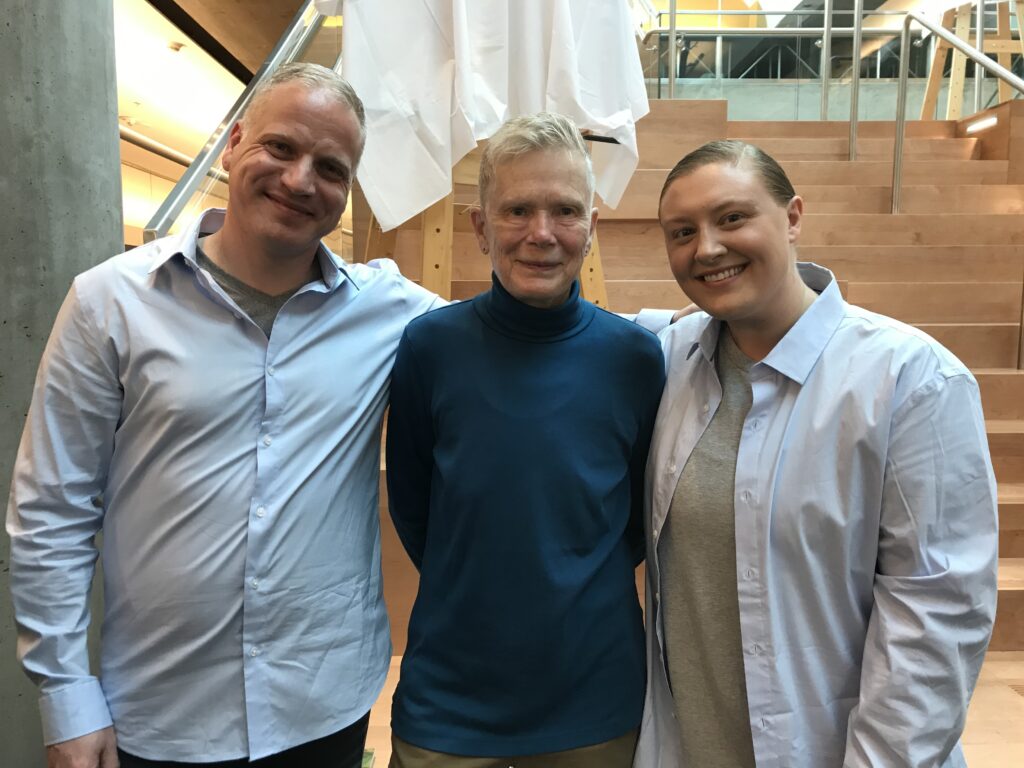 Six years in the making, Camouflage Complex: The Art of Deception had its trial run performance June 11th at the downtown Vancouver Public Library! Camouflage Complex is a one-act street opera composed by Lloyd Burritt, based on my memoir Oscar of Between: A Memoir of Identity and Ideas (2016.) We were delighted to have 178 people in attendance.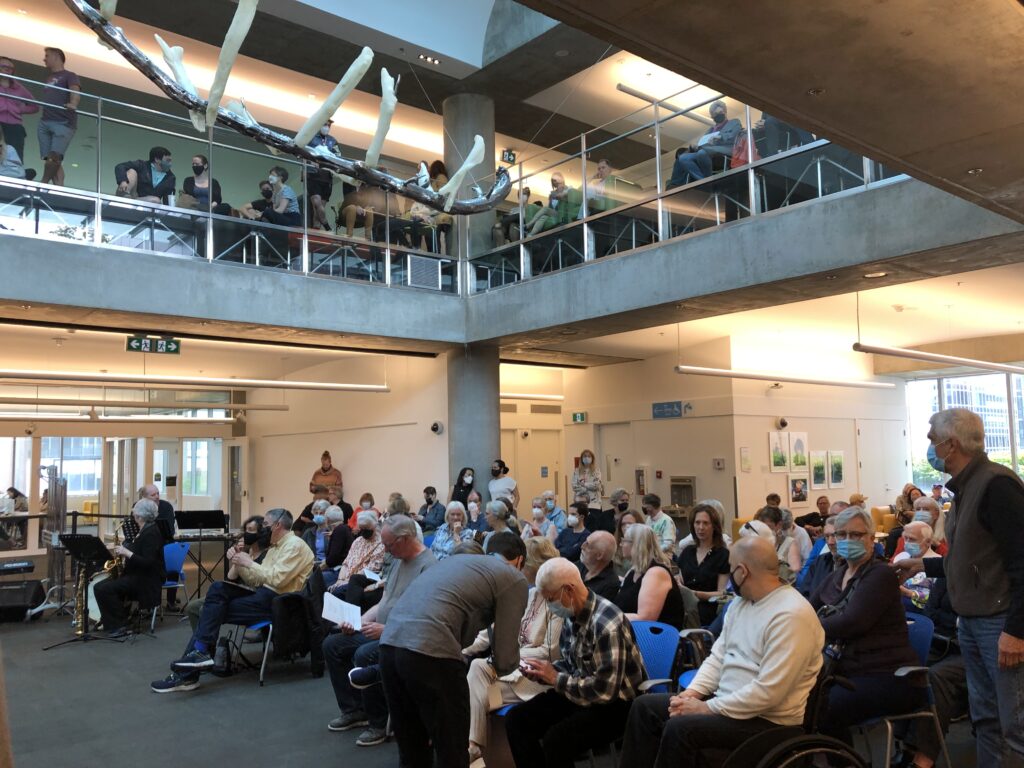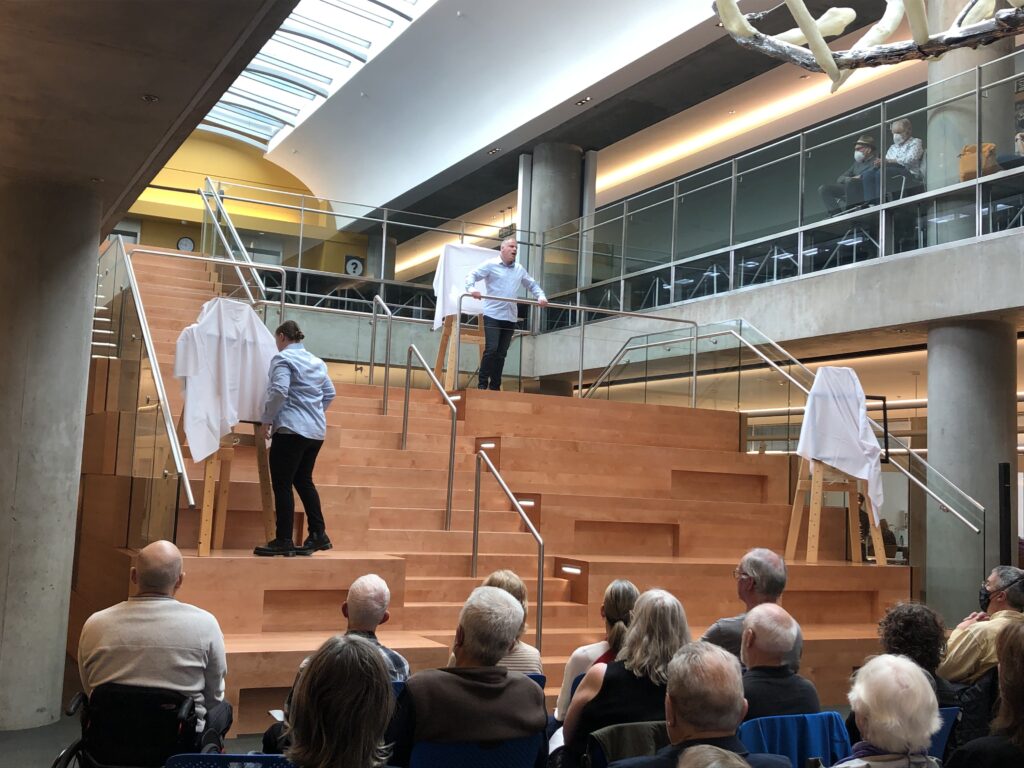 We're hoping to raise another $500 to help take Camouflage Complex to another location in the Lower Mainland or Vancouver Island and will soon be approaching local theatre companies about co-production! You can donate on our GoFundMe page: https://www.gofundme.com/f/camouflage-complex-a-genderfluid-opera
Following a genderfluid protagonist through public interactions as a "person of between" in a world of aggression and polarization, this opera imagines new ways for people to recognize and engage with one another in intimacy and collaboration.
To create the feeling of the street, we offered a variety of seating and standing options around the VPL's grand staircase. This enabled library-goers to decide on their level of engagement (some glazing, some stopping for a while, some leaning against the wall or sitting on the floor to stay for the whole performance.)
The opera consisted of sung dialogue, physical theatre, and three instrumentalists who sat at the foot of the staircase, so that audience and performers were together in an intimate space. The interplay far exceeded our expectations and the audience's deep attentiveness was palpable.
Thank you to Composer Lloyd Burritt and to Stage Director Stephanie Wong, whose work with our singers was quietly powerful. Thank you to our wonderful singers and musicians: Tabitha Brasso-Ernst, Steven Bélanger, Julia Nolan, Michael Park, and Brian Nesselroad. And a big thank you to everyone who attended!