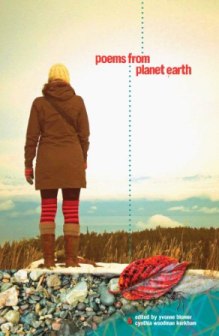 Victoria April 12th: I am reading at the Poems from Planet Earth book launch
at The Moka House
7:30 P.M.
#103-1633 Hillside Avenue, Victoria, B.C.
More details at https://planetearthpoetryvictoriabc.blogspot.ca/
Poems from Planet Earth is a round-up of poems from readers at internationally renowned Planet Earth Poetry in Victoria B.C. — named after P.K. Page's poem "Planet Earth" — "launching pad for the energies of writers and poets established and not."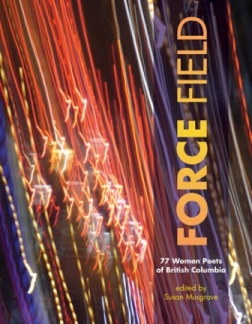 Vancouver April 13: I am reading at FORCE FIELD – 77 women poets of British Columbia book launch
(the first anthology of BC women poets in thirty-four years!)
at Vancouver Public Library
3 P.M.
350 West Georgia Street, Vancouver, B.C.
Not since Dorothy Livesay's Women's Eye: 12 BC Women Poets (AIR Press, 1974) and D'SONOQUA: An Anthology of Women Poets of British Columbia (Intermedia Press, 1979), edited by Ingrid Klassen, has there been an anthology of contemporary BC women poets.
Other upcoming events:
in May: Workshop and Reading at Salt Spring Island Library
in July: Manuscript Madness in Victoria