The Writers' Union of Canada launches its 26th annual Short Prose Competition for Emerging Writers, which invites submissions of fiction and nonfiction for a grand prize of $2500.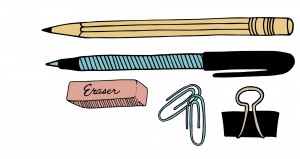 The Union is proud to announce an esteemed group of jurors for the Competition:
Peter Dubé is the author, co-author, or editor of eleven books including the novels Hovering World and The City's Gates, the short fiction collection At the Bottom of the Sky, the novella Subtle Bodies, which was a finalist for the Shirley Jackson Award, and Conjure: a Book of Spells, a collection of prose poems that was shortlisted for the A. M. Klein Prize. His most recent work is the short fiction collection Beginning with the Mirror.
Norma Dunning is an Inuk writer, scholar, and researcher. She is a fifth-year doctoral candidate with Indigenous Peoples Education at the University of Alberta but resides in Victoria, BC. Her book Annie Muktuk and Other Stories received the Danuta Gleed Literary Award in 2018. Her debut collection of poetry titled Eskimo Pie is scheduled for release in the fall of 2019.
Pamela Mordecai is the author of over thirty books including textbooks, children's books, six collections of poetry, a reference work on Jamaica (with her husband, Martin), and a collection of short fiction. Her novel Red Jacket was shortlisted for the Rogers Writers' Trust Fiction Award. A prolific anthologist, she has been a teacher, a trainer of teachers, an editor, and a publisher
The deadline for submissions is Feb, 15, 2019.
Visit TWUC for more.