The Malahat Review's "Queer Perspectives" issue is in stores and in circulation now!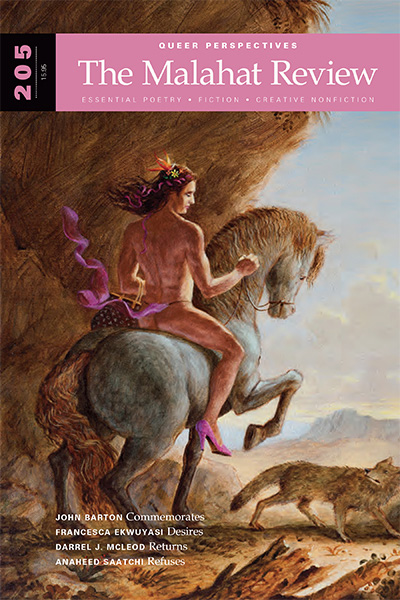 Please join The Malahat Review for readings and a conversation celebrating the publication of Queer Perspectives, which features contemporary writing by LGBTQ2S?+ writers in Canada chosen by guest editors Ali Blythe, Trevor Corkum, and Betsy Warland.
Who: Adèle Barclay, John Barton, Ali Blythe, Anne Fleming, Arleen Paré, Miranda Pearson, Anaheed Saatchi, Betsy Warland
When: 3:00 – 5:00 p.m., Saturday 23 March 2019
Where: University of Victoria (HSD* A240)
*info and map to the Human and Social Development Building
Admission: All welcome—free or by donation
Go to our Facebook event page.