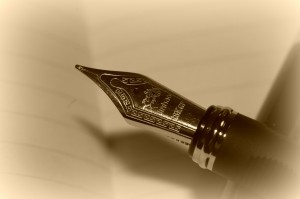 Are you inspired by the authors at the Sechelt Festival of the Written Arts but struggling with your own manuscript? On October 2 and 3, author Betsy Warland will bring one of her most popular workshops to Gibsons, Writing the Between.
Betsy is the author of eleven books of poetry and non-fiction, and has over 20 years of experience as a writing teacher, editor and manuscript consultant. Her latest book, Breathing the Page: Reading the Act of Writing is a best-seller.
Best known for her language-focused writing and ways of working with silence, Betsy finds as much meaning in scoring blank space on the page as she does in inscribing written language. The unsayable, the secreted, the unknowable: these are her obsessions – how we encounter them in lover relationships, family, society and spiritual practice.
Betsy says, "Although the between is something we most often try to steer away from, writers working in all genres need to engage with forms of between-ness as a dynamic site for writing and for art that involves the written word."
The two day workshop will take you through a series of exercises to identify, then experiment with the "between" in your current work. There will be one pre-workshop exercise. Time will also be set-aside for each participant to pose a question about your writing.
Dedicated to emerging writers, Betsy is the former director of The Writer's Studio, part of Simon Fraser University's Writing and Communications Program (2000 -2011). She currently directs and is a mentor in her own five-month manuscript development program, Vancouver Manuscript Intensive. Betsy is on faculty in both programs.
Cost: $144 + GST for 9 hours
Time: October 2nd, 7-9pm; October 3rd, 10am-5pm
Registration deadline: September 25th, 2015
Register at: paracommunications@gmail.com
Location: in the Gibsons Area
Join and share the Facebook Event Page.