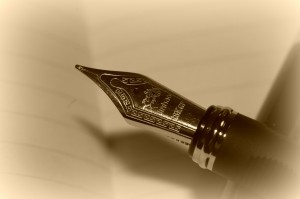 Betsy is returning this fall to teach at SFU's Continuing Education department. Her upcoming course Memoir of Inquiry begins in late October. Read the course description:
A memoir recreates a pivotal experience in, or aspect of, one's life. Memoir is comprised of a story we know yet it is a story we do not fully understand. This is the inquiry part of the writing process and this is what actually compels us to write it. If you are considering writing a memoir, or have begun writing one, this course will help you understand how to explore and evoke your story instead of simply summarizing it.
In this discussion-based course, we'll focus on memoir writing not only as a retelling, but also a dynamic site of inquiry. Writing exercises will help you identify the organizing principle of your memoir, what to include, what to leave out, and what form best suits your narrative.
Class: CPW507: Memoir of Inquiry
Instructor: Betsy Warland
Dates: October 31st, November 7th and November 14th
Time: 10am to 1pm
Location: SFU Continuing Studies, Harbour Centre, 515 West Hastings, Vancouver
Tuition: $262.50
To register: learn@sfu.ca or 778-782-8000