This summer, Betsy offers "Making Your Writing Fly," a self-editing workshop for prose and poetry, presented by Island Mountain Arts.
Effectively self-editing your work before you send it out to an editor, agent or publisher has become a must in today's publishing environment. Whether you have a few strong pieces, a portion of or a full manuscript, you will gain the skills and even pleasure of self-editing in this unique workshop.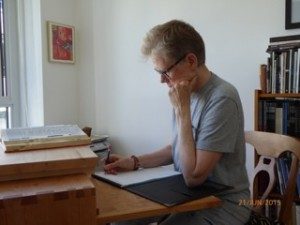 Based on decades of editing other writer's manuscripts and her own books, Betsy has developed The Layer's Technique: a unique, creative, practical method editing. Working from micro to macro, you will improve your writing first on the sentence (or poetic line) level up to whole (or portion of a larger whole) piece. Revisions, additional writing and adjusting overall structure are all possibilities. One writer who took this workshop said: "The simplest changes made a tremendous difference." Feedback will be given, all your editing questions will be addressed, and one short consult will be available per workshop participant.
We also are pleased to offer scholarships/bursaries, as we want to make these programs accessible. The deadline to apply for a scholarship is May 15th. Please email Julie Fowler if you are interested in this opportunity. We would love to see you in Wells this summer!
► Early Bird Deposit: $125
► Instructor: Betsy Warland
► Class Size: Small – 10 spots only