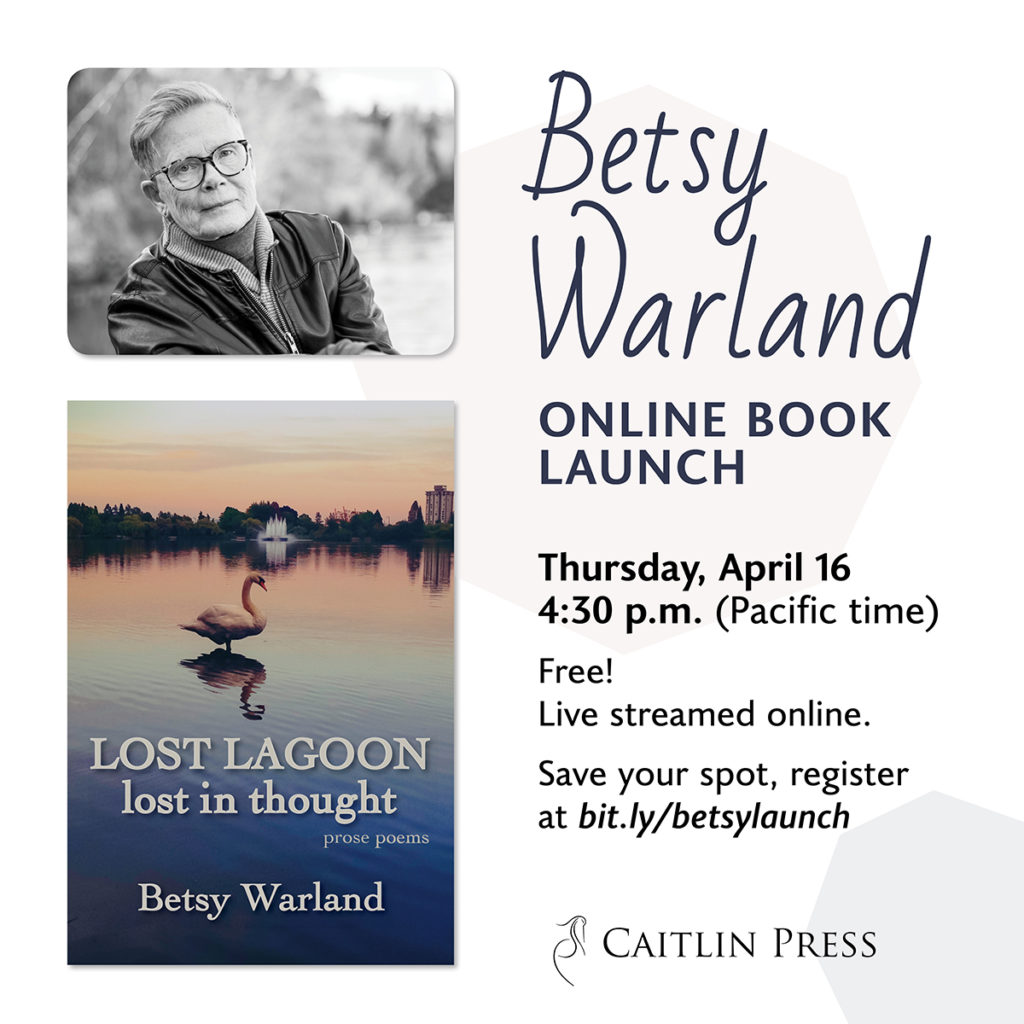 These times make us think in new ways!
This virtual book launch of Lost Lagoon/lost in thought on Thursday April 16th at 4:30pm PDT will be easy to join and you can stay for as long as you like. Along with my giving a short reading, Cynthia Flood will talk with me about the book.
Save your spot and pre-register at: bit.ly/betsylaunch
Free! Live! No software download required!
In addition, you can type in questions or comments to which I can respond.
Find the event time in your own time zone.
My very best to you each and all,
Betsy