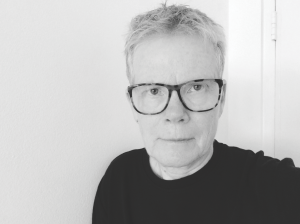 The launch of Oscar of Between has been a very exciting time. Check out some of the media coverage the book has received.
Lambda Literary
"Vibrant and pulsating with life, Oscar of Between, like Warland's other works, demonstrates Warland's multiple engagements with crucial—and contemporary—literary, political, and aesthetic questions."
Read the review by Julie R. Enszer
here
.
AutoStraddle's Read a F*cking Book
"The book itself occupies a state of between-ness: it is somewhere in between prose and poetry, memoir and diary, narrative and notation. In this way, it becomes more than just a retelling of Warland's journey throughout her life as a person of between — it becomes a record."
Read the review by Maree
here
.
Quill & Quire
Read
this Q&A with Sue Carter about writing of
Oscar of Between
.
Queer FM CiTR 101.9 FM
Betsy talks to DJ Denise about the release of Oscar of Between.
Listen to the interview
here
.
Plenitude Magazine
When Betsy Warland's book exploring gender non-conformity was erroneously listed under the category of "transsexual," it was clear that, although times have changed, the language of the heteronormative, cisnormative world is still barely adequate to describe the creative outpouring of the queer community, let alone voices that dare transgress the gender binary."
Winnipeg Free Press
"Warland's Oscar of Between is an astonishing book by a truly luminous writer. Intellectually and emotionally brave, there isn't a word that doesn't ring deeply, deeply true."
Read the review by Melanie Brannagan Frederiksen
here
.
49th Shelf: The Chat
To introduce this insightful interview with Betsy, Trevor Corkum says of Oscar of Between:
"This genre-bending book explores questions of who we are in the spaces between—in the gaps and pauses between relationships, physical spaces, creative projects, world events, and the very ideas and constructed narratives of who we are."
Betsy answers questions about her inspiration for Oscar and the book's central themes–camouflage, between-ness, and marginalization. She also talks about why she chose the form she chose for this narrative.