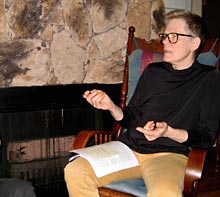 Hey Vancouver (and area) writers:
If you missed your chance to sign up for Betsy's sold-out workshop at Room magazine's Feminist Literary Festival, catch up with her at the Creative Non-Fiction Collective Society Conference, held right here in Vancouver May 5-6, 2017. Sign up by March 31st, and you'll get the early-bird rate.
Betsy, along with writer Ruby Remenda Swanson and journalist Crystal Chan, will facilitate an interactive non-fiction workshop on Saturday, May 6th, from 2 p.m. to 3:15 p.m.
Here's an excerpt from the description of the workshop on the CNFC website:
"This workshop will inspire you to try outside-the-box ideas that can help you and your readers interact with your work and each other in new and meaningful ways. […]
Together we will learn from each other and the audience through a group activity, plus time for workshopping audience case studies. Audience members are invited to come with questions related to 'interactivity' from what they're working on."
DETAILS:
Interactive Creative Nonfiction
Saturday, May 6th, 2017
2 p.m.-3:15 p.m.
GREEN COLLEGE, UBC Campus
Vancouver, BC
Go to the CNFC website for more info and to register.