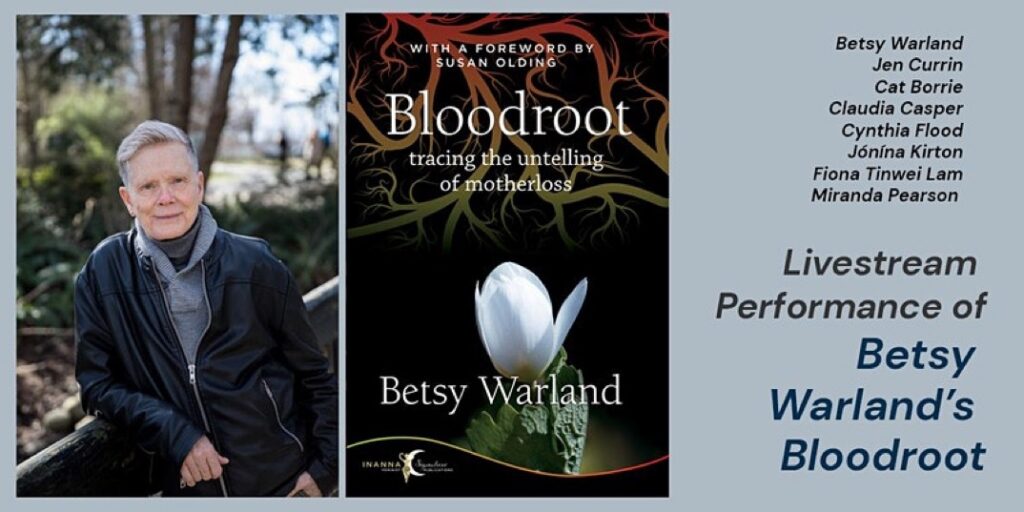 Hello writer friends,
I'd like you to know about a livestream performance launch for the second edition of my 2000 memoir Bloodroot:Tracing the Untelling of Motherloss. This new edition includes a new Foreword by Susan Olding. It also includes a long essay on further backstory revelations and the impact of the book on the readers (and me as a writer) that continues 20 years later. 
Date/Time: Tuesday November 23, 2021, 4:00 to 5:00 PM PST
I've invited 6 women author friends to read short excerpts of their choice from the book. I will base my short short reading in concert with what they read.
More details and registration is available at EventBrite.
Do reserve your spot sooner than later as the event capacity is limited.
Do hope you can join us. Betsy