The Vancouver Manuscript Intensive is proud to welcome Elee Kraljii Gardiner to the roster of exceptional VMI mentors including Rachel Rose, Evelyn Lau, Jane Silcott, and more.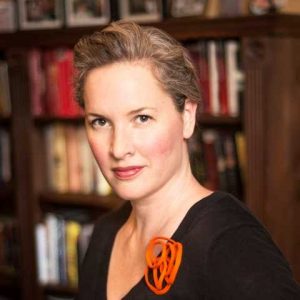 Gardiner will be editing poetry and creative nonfiction for the Vancouver Manuscript Intensive. She will also offer a six-week Memoir Writing Workshop beginning Oct. 18, 2017.
Elee Kraljii Gardiner is the author of the book of poems serpentine loop (Anvil Press, 2016), which yokes autobiographical notes with verse and was nominated for the Raymond Souster Award. She is the co-editor with John Asfour of the book of testimony V6A: Writing from Vancouver's Downtown Eastside (Arsenal Pulp Press, 2012), which was shortlisted for the City of Vancouver Book Award.
Gardiner founded Thursdays Writing Collective and is the editor and publisher of its eight anthologies. Her second book of poems, Tunica Intima (forthcoming 2018), is a long-poem memoir that was shortlisted for the Robert Kroetsch Award for Innovative Poetry. In late summer 2017 she released the chapbook Trauma Head, a repurposing of the medical file, which considers fact vs. experience. She is the recipient of the 2015 Pandora's Collective BC Writer Mentor Award. www.eleekg.com
Memoir Writing Workshop with Elee Kraljii Gardiner
7pm-9:30pm, Wednesday nights, six weeks
Location: Woodward's Building, 210-111 West Hastings Street (at the Geist / Vancouver Poetry House office).
Cost: $200
This six-week workshop beginning October 18, 2017 is led by Elee Kraljii Gardiner and will meet on Wednesday evenings in Vancouver. Meetings will last 2.5 hours and are suitable for memoirists with writing experience who are looking for help troubleshooting hitches or those nearing completion who feel they can benefit from guidance. Consideration of craft, focus and editing will be foregrounded and there will be opportunity for you to have a portion of your work read and workshopped and to enjoy the companionship of other writers who are working on a memoir manuscript.
If you would like more details or have questions, please contact Elee at: eleethursdays@gmail.com
Please note session dates:
Oct 18
Oct 25
Nov 1* note the two-week writing break
Nov 22*
Nov 29
Dec 6