Join us December 5, 2020 — 4:00pm EST for a celebration featuring Creative Non Fiction Collective (CNFC) members' newly-released books.
Please note that this is a members-only event. I encourage writers to become members of this excellent Canadian organization at https://creativenonfictioncollective.ca.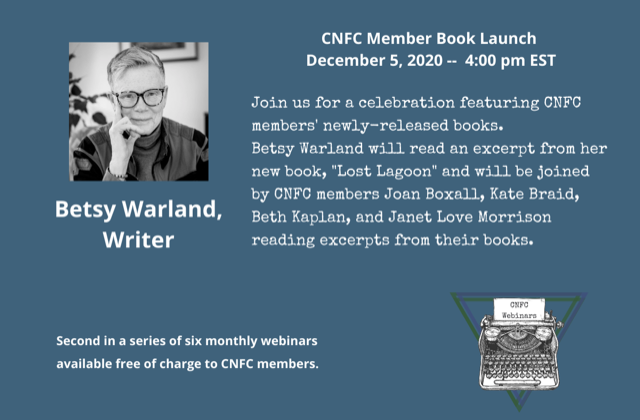 Betsy will read an excerpt from her new book, "Lost Lagoon" and will be joined by CNFC members Joan Boxall, Kate Braid, Beth Kaplan, and Janet Love Morrison reading excerpts from their books.
More details and to register: https://creativenonfictioncollectivesociety.wildapricot.org/event-4045419