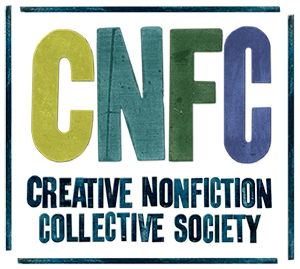 The Creative Nonfiction Collective member conference, Writing True 12: The Roots of Story, takes place from April 21 to 24 2016 at the Banff Centre in beautiful Banff, Alberta. This year's conference features a keynote address by novelist, journalist, and photographer, Deni Béchard,  as well as the courageous Elly Danica, in conversation with Hal Wake, noted interviewer and the Artistic Director of the Vancouver Literary Festival.
Registration also includes two concurrent workshop sessions with presentations by Camilla Gibb, recently shortlisted for the RBC Taylor Prize; Heather Conn, award-winning author, writing coach, and teacher; and James Fell, social media expert.
Registrations received by February 14 qualify for an early bird fee of $170 ($150 for students); afterwards, the rate is $200 ($180 for students). Register HERE.
For an additional fee, members can register for Master Classes with noted creative nonfiction writers and editors. Choose from two concurrent sessions of classes on Friday, April 22:
9:30am – noon
1. Putting Your Best Foot Forward (or How to Land on the Same Page as the Editor) with John Barton

2. Diversifying Your Portfolio: Do More with Less with Lori A. May
1:30pm – 4:00pm
3. Performance for writers with Beth Kaplan
4. Writing in a more-than-human world with Trevor Herriot
The fee for each class is only $25 for members and $40 for non-members. For more information, please contact admin@creativenonfictioncollective.ca