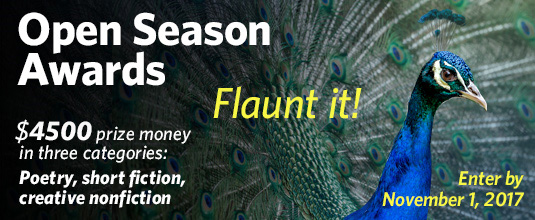 Betsy Warland will judge The Malahat Review's 2017 Open Season Awards in the creative nonfiction category.
The Open Season Awards offer a grand total of $4500 in prize money in three categories: poetry, fiction, and creative nonfiction. Evelyn Lau and Carleigh Baker have been named as the poetry and fiction judges, respectively.
The prize is accepting submissions until November 1, 2017.
Give those writing muscles a workout with Betsy Warland's writing prompts, or if you're ready, check out the submission guidelines at The Malahat Review.