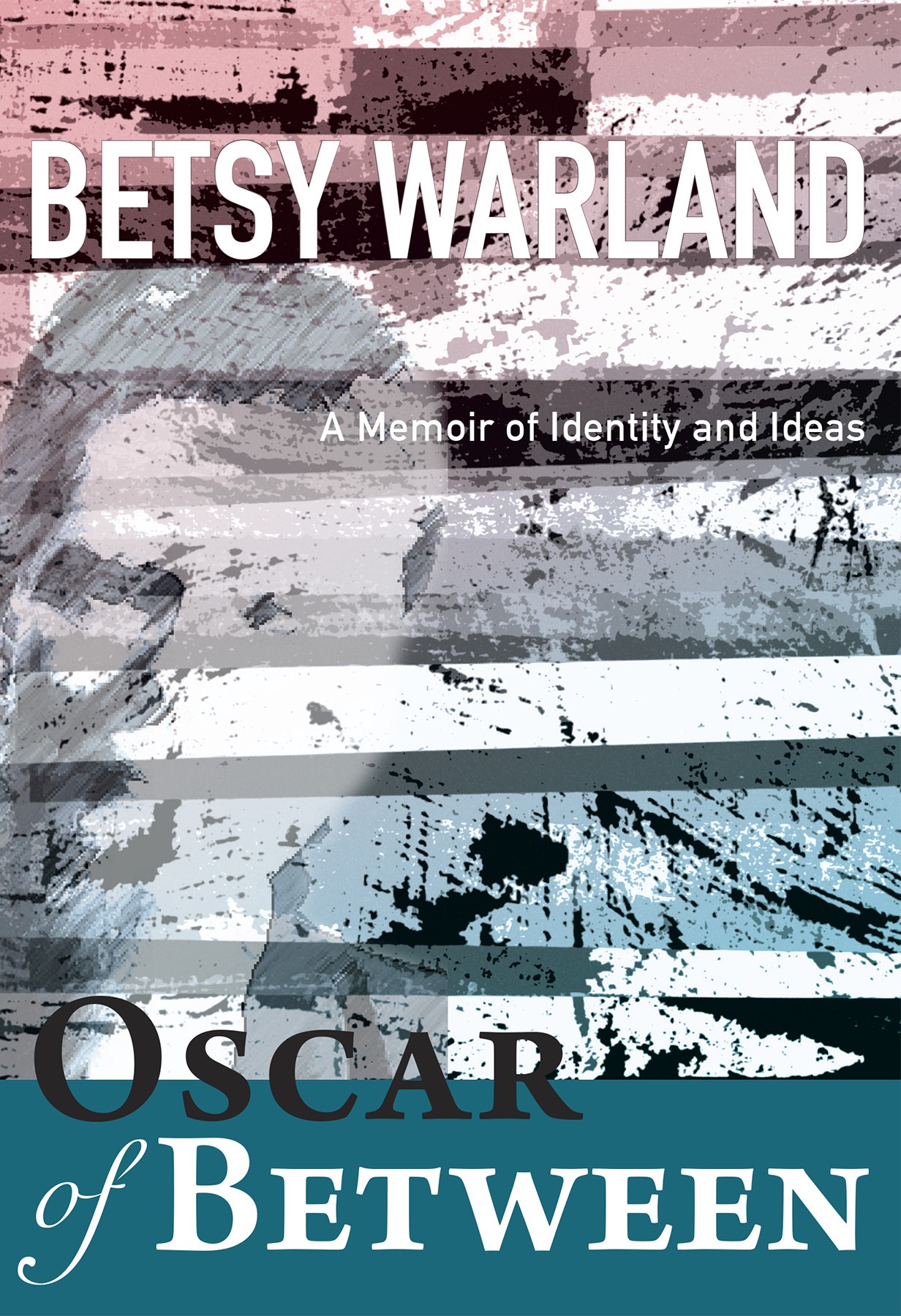 Oscar of Between               
In 2007, at the age of sixty, Betsy Warland finds herself single and without a sense of family. On an impulse, she decides to travel to London to celebrate her birthday, where she experiences an odd compulsion to see an exhibit on the invention of military camouflage. Within the first five minutes of her visit, her lifelong feeling of being aberrant reveals its source: she had never learned the art of camouflage.
This marked the beginning of Oscar of Between: A Memoir of Identity and Ideas. Taking the name Oscar, she embarks on an intimate, nine-year quest by telling her story as "a person of between." As Oscar, she is able to make sense of her self and the culture that shaped her.
A contemporary Orlando, Oscar of Between extends beyond the author's personal narrative, pushing the boundaries of form, and by doing so, invents new ways to see ourselves.
2016 Caitlin Press (Dagger Editions)
Read the reviews.