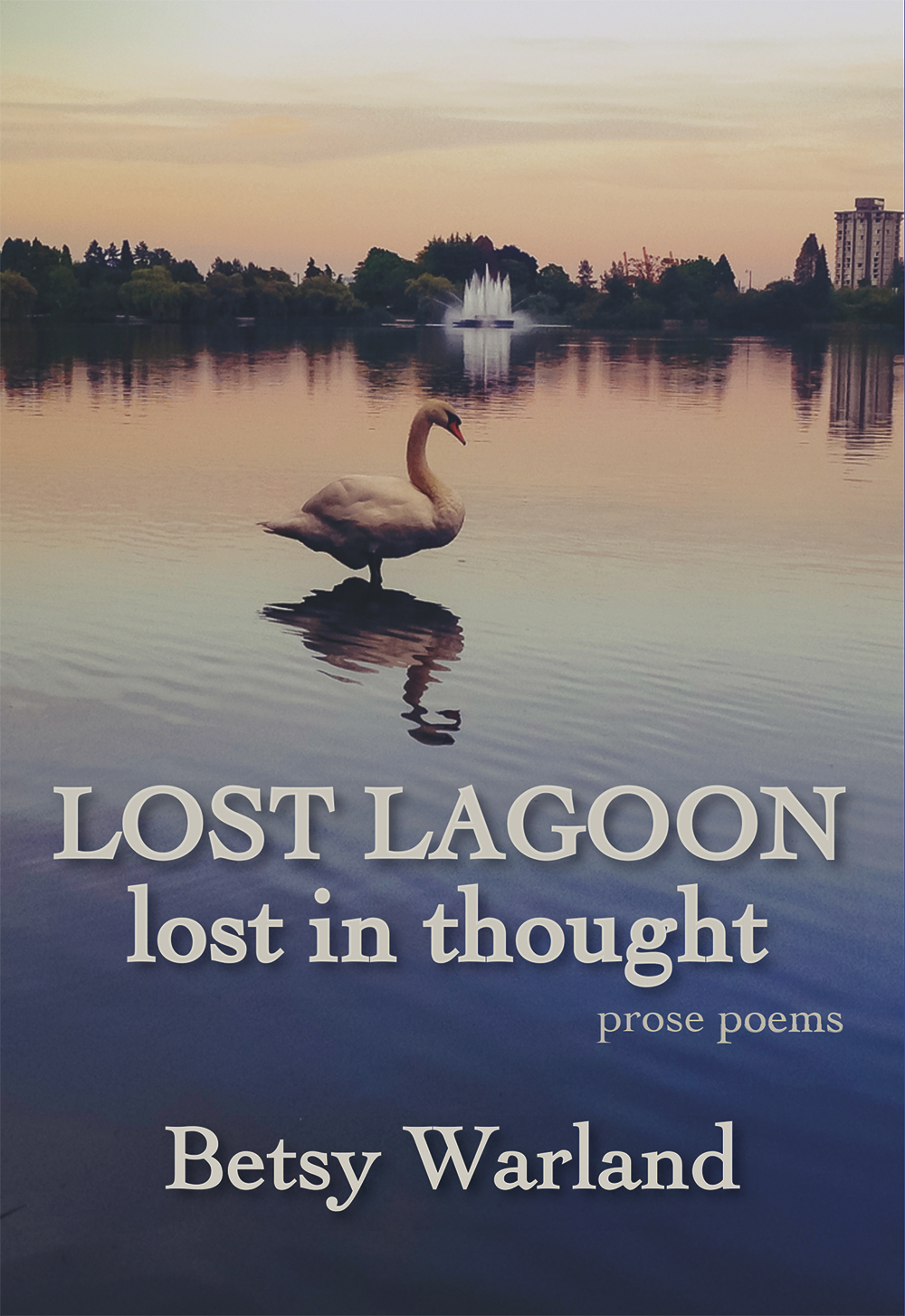 Lost Lagoon/lost in thought
 In trademark lyric prose, Betsy Warland's roving observations in and around Vancouver's Lost Lagoon offer insights into nature, narratives, and the urban environment. Writing from the perspective of "The Human," Warland questions the interface between the urban and natural world.
During five years of intimate counterpoint between urban living and wildlife, The Human's notions are challenged and altered. Questions of how significant the specificity of place is to story, how our relationship to nature is altered by urban living, and how we might return to the natural world.
Reminiscent of Henry Thoreau's Walden Pond, perceptions about nurturing, fear, inventiveness, delight, death, protection, humour, even tenderness change as the lagoon has exposed what being human in the twenty-first century actually means.
2020 Caitlin Press
Read the reviews.
Watch the book launch and a reading