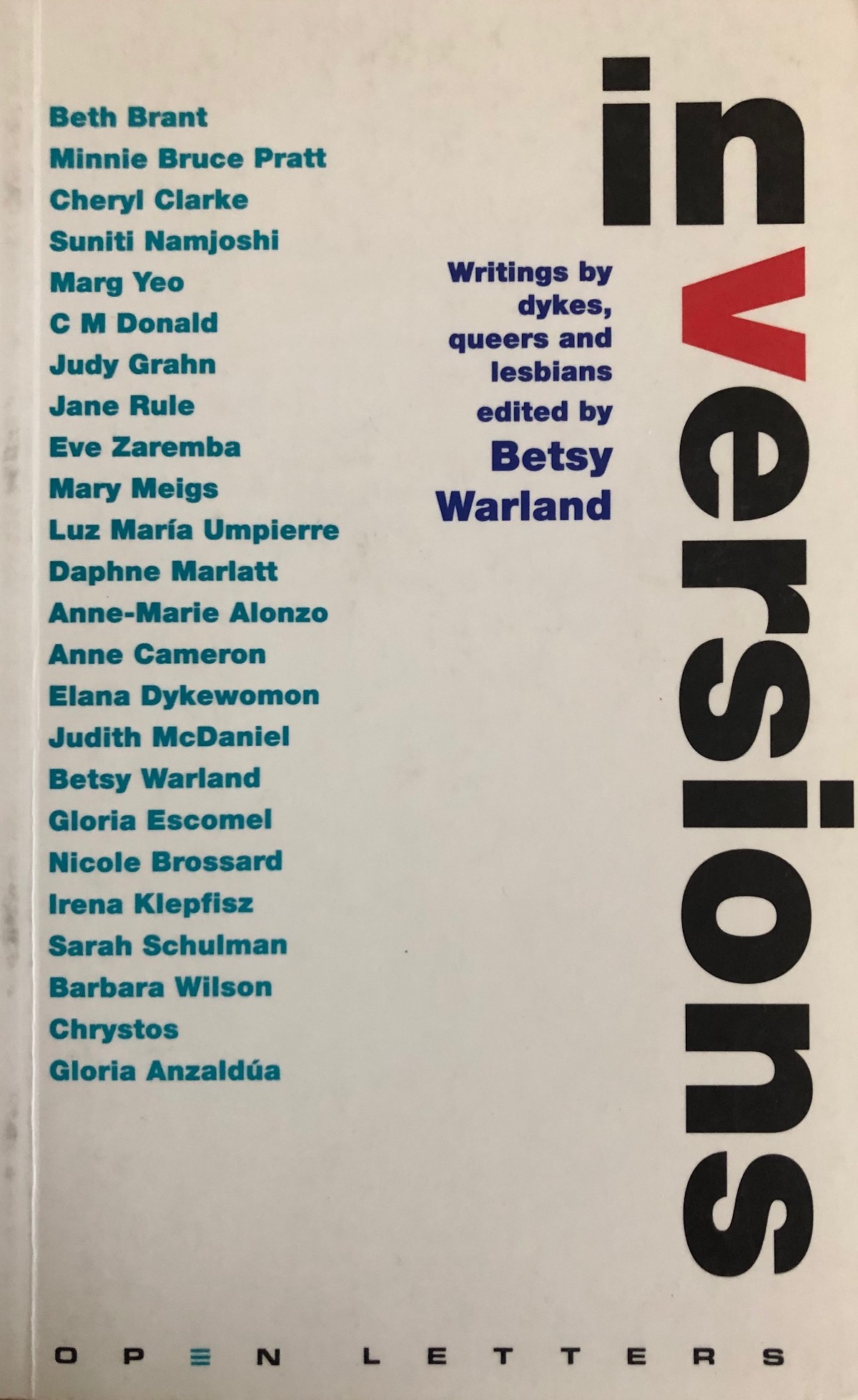 InVersions: Writing by Dykes, Queers, and Lesbians
A collection of essays by Canadian, Quebec, and US writers, edited by Betsy Warland.
 InVersions is a bold and diverse collection by twenty-four contemporary North American women writers exploring questions of sexual identity and politics, creativity, cultural community and literary theory. With candid and imaginative approaches, each writer addresses the ways in which naming herself informs her work. Included are historical perspectives and commentaries on racism, class and "questions beyond queer." InVersions is a remarkably honest, complex and impassioned gathering of voices that acknowledges the vital importance of difference.
 This anthology of Canadian and United States dykes, queers and lesbian authors was the first of its kind in 1991, and continues to be the only anthology of its kind. An edition of it was also published in the U.K. in 1992. It's remarkable just how relevant, brave and visionary it still is.
 1991 Open Letters