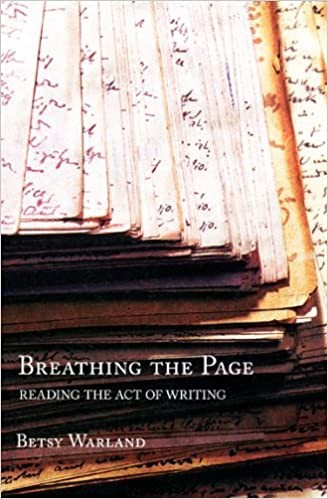 Breathing the Page
A second edition with new material is forthcoming in 2023.
Twelve years in the making, Breathing the Page: Reading the Act of Writing is a must-read for students of creative writing. This collection comprises two sets of twelve essays.
"Materials" reflects on the history and animate nature of the objects we use in the act of writing, from computers, to pens and pencils, right down to paper. Warland subverts our assumptions about these 'tools' by making the case that our materials are also our collaborators.
"Concepts" investigates, names, and addresses the powerful forces at work beneath the language of craft. Warland shows that what ultimately determines whether a piece of writing succeeds or flounders is a writer's ability to be humbled, overcome, or guided by these forces.
2010 Cormorant Books
Read the reviews.