"Warland is a liminal creature, thriving at the boundaries where prose meets poetry, teachers meet students, the city meets nature, and one writer's attentive, lucid mind encounters the quotidian glories and fierce adventures of life lived on the edge."
—Vancouver Sun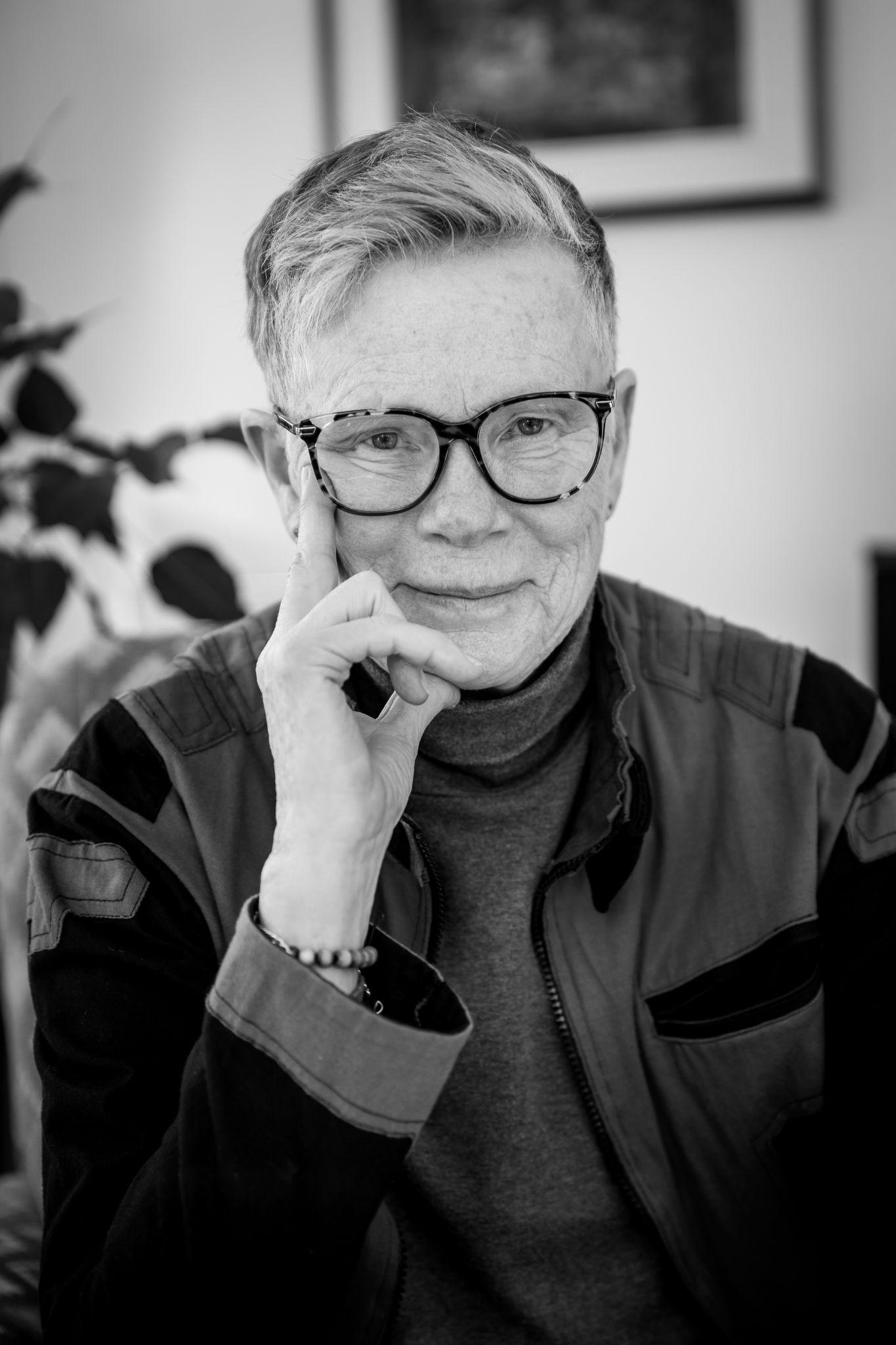 Betsy Warland is the author of fourteen books of creative nonfiction, memoir, and poetry.
A leading mixed-genre writer, teacher, and manuscript mentor/editor in Canada, her collection of essays on writing, Breathing the Page—Reading the Act of Writing, became a bestseller in 2010. A second edition, with new material, will be released in 2023. Warland's most enduring book, Bloodroot—Tracing the Untelling of Motherloss (2000), was released in a second edition in 2021, with a foreword by Susan Olding, and a long essay reflecting on the book twenty years later by
Warland.
Reviews out of the US, Germany, and Canada have called Warland's memoir, Oscar of Between—A Memoir of Identity and Ideas (2016,) "an achievement," "a roman a clef," "truly luminous," and a "tour de
force." In 2022, composer Lloyd Burritt's street opera, "Camouflage Complex," will premier in Vancouver, BC. The libretto, written by Warland, is based on Oscar of Between.
In 2020, Adrienne Drobnies wrote in her review of Lost Lagoon/lost in thought (a collection of 55 prose poems and essays) for The Ormsby Review: "This is Betsy's 13th book and her command of art and of language is that of a virtuoso."
Warland's contribution to the arts was recognized in 2016 when she received the Mayor's Arts Award for Literary Arts in Vancouver.
Throughout her career, Warland has been dedicated to emerging writers. In 1975, she initiated the Toronto Women's Writing Collective that produced numerous literary events and publications. She also initiated and co-coordinated the Women and Words—les femmes et le mots conférence (Vancouver 1983), that brought together one thousand women from across Canada involved in all aspects of contemporary literature. She designed and directed The Writer's Studio at Simon Fraser from 2001-2012, where she held faculty and mentor positions for a number of years.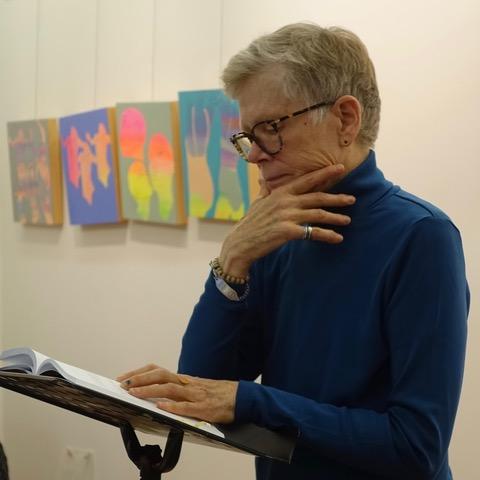 Betsy Warland reading at the launch of the second edition of Bloodroot, hosted by the Massy Arts Society.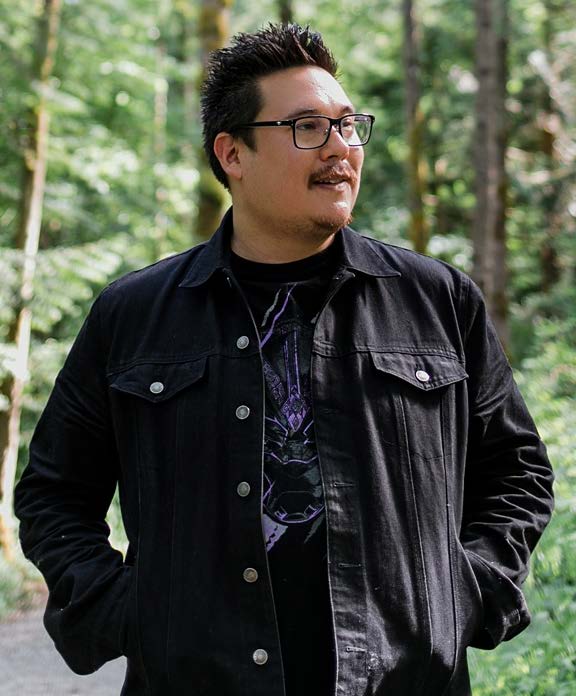 Jordan Abel, inaugural 2021 winner of the VMI Betsy Warland Between Genres Award for his book, Nishga.
In her own writing as well as in her work as a teacher and organizer, Warland is deeply committed to community and collaboration. In 2004, Warland co-founded Canada's Creative Writers Nonfiction Collective with author Myrna Kostash. In 2007, Warland also founded, directed, and mentored in the six-month Vancouver
Manuscript Intensive program until 2020. In 2021, Vancouver Manuscript Intensive Co-Directors Elee Kraljii Gardiner and Rachel Rose created a new award to celebrate Warland's innovative and convention-defying work—the VMI Betsy Warland Between Genres Award. The winner of the inaugural award, Jordan Abel, was
announced at the Vancouver International Writers Festival in 2021.Betsy continues to work in both mentorship and teaching. A professional writing teacher, manuscript consultant, and editor for the past 30 years, Betsy's passion is exploring the idiosyncratic nature of narrative and its quirky, intrinsic relationship to form. From one-on-one manuscript consulting to leading workshops and classes, Betsy sees her role as being all about encouraging and strengthening writers in their work.
Writing is my teacher. I'm endlessly challenged and intrigued by writing: my own, the writing of a writer I'm mentoring, or a published work that carries me beyond the edge of the world as I have previously known and understood it. I frequently write across genres or in concert/conversation among more than one genre. I have written in all genres except fiction. My bestselling book, Breathing the Page — Reading the Act of Writing, is a collection of essays for students of creative writing, material that came from my 30 years of experiences as a manuscript consultant, editor and teacher. As I say to the emerging writers I teach: Everything is writing!