About Betsy
When the unconventional composer John Cage was asked if he consider himself to be a composer, he replied "I think of myself more as a listener." It's much the same for myself. I inscribe silences through scored "blank" spaces with as much intention and care as I write a narrative's particular language spaces on the page. Too, I am as interested in exploring what the act of writing is as I am in exploring what each narrative's idiosyncratic requirements are. Writing is my teacher. It endlessly challenges and intrigues me whether it is my own writing, another writer's writing I am working on, or an author who takes me beyond the edge of the world as I have previously known it.
Often in my twelve books, my writing inhabits more than one genre. I have worked in all genres except fiction. In my new book, "Oscar of Between," I write from the narrative position of a person of between: another manifestation of the interface between blank and inscribed spaces; writing and the act of writing.
With the 2010 publication of Breathing the Page — Reading the Act of Writing, I became a best-selling author. Over the past 30 years, I have been increasingly sought-after as a manuscript consultant, editor and teacher. Since 2007, I have been the director and a mentor in Vancouver Manuscript Intensive, a five-month program that matches writers with a body of work in search of a manuscript or an unresolved manuscript with an established author who works one-on-one. As I say to the emerging writers I teach: everything is writing!
For Betsy's bio, cv, book list, and pub photos please download from the Press Kit.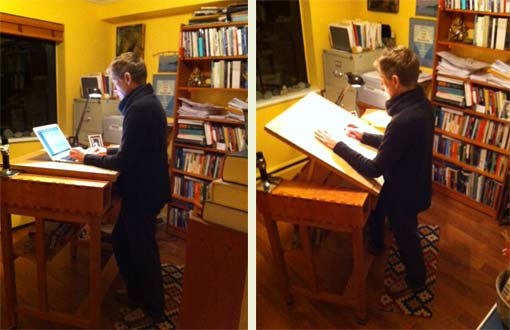 A trio of short videos of Betsy doing live performance pieces
Posters on Commercial, a found poem
The Net
How Bodies Leave Ecstatic Marks