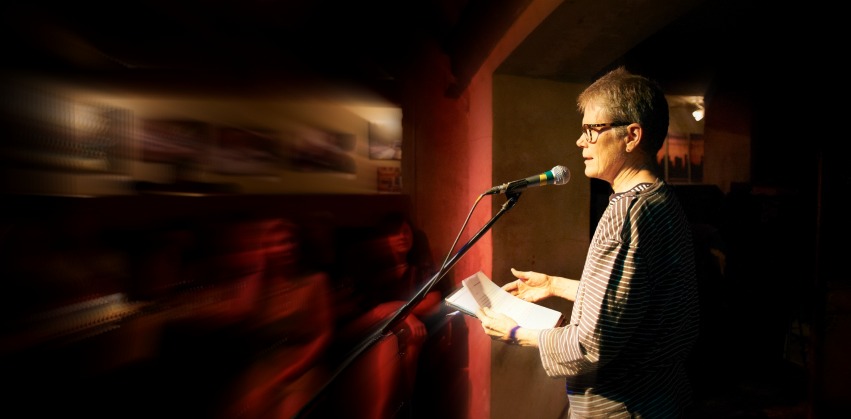 With the continuing success of Oscar of Between, Betsy has many upcoming events and readings. Save these upcoming dates in your calendar:
OCTOBER
Betsy will moderate a panel at the Vancouver Writers Festival on Saturday, Oct 20, at 10:30 a.m. The panel titled "The Things we Inherit" will feature Chelene Knight, Peter Gajdics, Elizabeth Hay, and Lindsay Wong.
SEPTEMBER
Oscar of Between has been adapted for musical performance by the acclaimed mezzo soprano, Lloyd Burritt. The Art of Camouflage, a read-through performance of Oscar, will take place on Sept 19 at 7 p.m.
JULY
Wells, BC | Making Your Writing Fly: A Self-editing Workshop with Betsy Warland in Wells, BC, offers creative and practical steps to polishing and preparing your manuscript for publication. Presented by Island Mountain Arts.
MAY
Montreal, QC | Betsy will be reading at ZUTIQUE alongside Misha Pam Dick and Oana Avasilichioaei.
Surrey, BC| Betsy is a featured reader at Summer Muse on May 25 at City Central Library, Surrey, BC.
MARCH
West Coast Writers Workshop: A day-long urban retreat with Betsy Warland on March 24, 2018 in Vancouver, BC.
Growing Room: Betsy Warland will be at Growing Room: A Feminist Literary Festival!
FEBRUARY
Canadian Authors presents a reading and talk by Betsy Warland on Weds, Feb 14, 2018.
DECEMBER
Applications for the Vancouver Manuscript Intensive are extended from Nov 27 to Dec 1.
NOVEMBER
Nov 4 – Betsy speaks on a panel about the personal essay and offers a creative non-fiction craft class at the Wild Writers Festival presented by The New Quarterly in Waterloo, Ontario.
OCTOBER
Oct 5 & Oct 19 – Yvonne Blomer launches Refugium, an anthology of poetry about climate change and the environment, featuring Betsy Warland, John Barton, and more. The launch in Victoria will take place on Oct. 5 at the Maritime Museum of BC, and the launch in Vancouver will take place on Oct. 19 at the Strathcona branch of the VPL.
Oct 18 – Vancouver Manuscript Intensive mentor, Elee Kraljii Gardiner, begins a six-week memoir writing workshop.