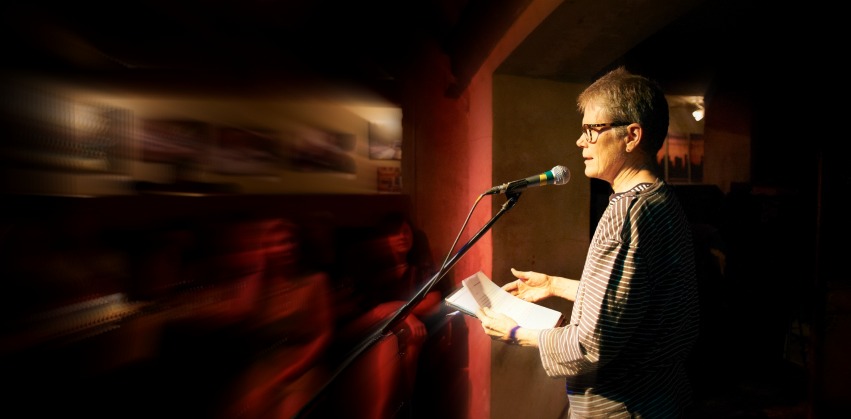 With the continuing success of Oscar of Between, Betsy has many upcoming events and readings. Save these upcoming dates in your calendar:
JULY
Making Your Writing Fly: A Self-editing Workshop with Betsy Warland in Wells, BC, offers creative and practical steps to polishing and preparing your manuscript for publication. Presented by Island Mountain Arts.
MAY
Betsy visits Montreal and will be reading at ZUTIQUE alongside Misha Pam Dick and Oana Avasilichioaei.
MARCH
West Coast Writers Workshop: A day-long urban retreat with Betsy Warland on March 24, 2018 in Vancouver, BC.
Growing Room: Betsy Warland will be at Growing Room: A Feminist Literary Festival!
FEBRUARY
Canadian Authors presents a reading and talk by Betsy Warland on Weds, Feb 14, 2018.
DECEMBER
Applications for the Vancouver Manuscript Intensive are extended from Nov 27 to Dec 1.
NOVEMBER
Nov 4 – Betsy speaks on a panel about the personal essay and offers a creative non-fiction craft class at the Wild Writers Festival presented by The New Quarterly in Waterloo, Ontario.
OCTOBER
Oct 5 & Oct 19 – Yvonne Blomer launches Refugium, an anthology of poetry about climate change and the environment, featuring Betsy Warland, John Barton, and more. The launch in Victoria will take place on Oct. 5 at the Maritime Museum of BC, and the launch in Vancouver will take place on Oct. 19 at the Strathcona branch of the VPL.
Oct 18 – Vancouver Manuscript Intensive mentor, Elee Kraljii Gardiner, begins a six-week memoir writing workshop.
Jan Redford, Vancouver Manuscript Intensive alumna, has published her memoir, End of the Rope: Mountains, Marriage, and Motherhood with Penguin Random House. Hearty congratulations to Jan!
The 400-page memoir has received praise from acclaimed novelist, Ayelet Tsabari, whose short story was longlisted for the CBC Short Story Prize, which was announced on April 3, 2018.
Ayelet says: "Jan Redford is my new favourite feminist anti-heroine: a potty-mouthed, tobacco-chewing, take-no-shit mountain climber who is at once strong-minded and insecure, fierce and vulnerable, loveable and flawed. Redford's voice pulsates with immediacy and vitality, and she writes her story with a bull's eye precision and unflinching honesty. Inspiring, funny, heartbreaking, and bold, End of the Rope is a book about survival and courage, about letting go of old dreams and finding new ones. I couldn't put it down."
Redford launches her memoir at the Vancouver Film School café on Saturday, April 7, at 7 p.m.